A History Of Improving The Way The World Works
SANCO predecesor(Taiwan and China mainland)makes hard work easier — that's our story. Since the beginning, we've pioneered innovative solutions to the practical challenges.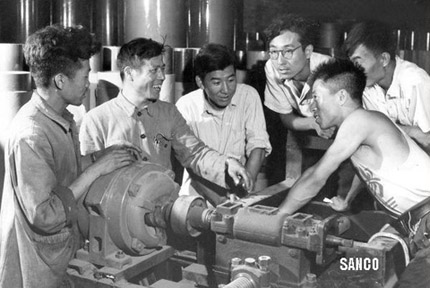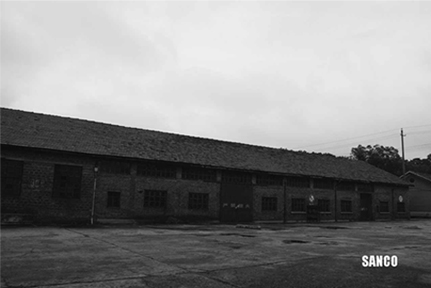 1984
SANCO predecesor and "Shanghai Aircraft Design and Research Institute" joint the production of Hydraulic Pipe Bending Machine. To assemble 25 airplanes of American model MD82 and produce airplane related accessories.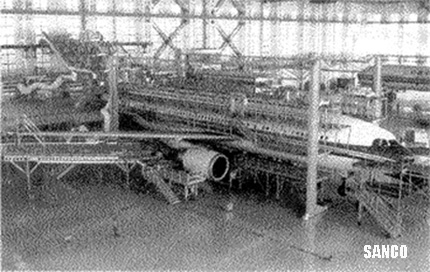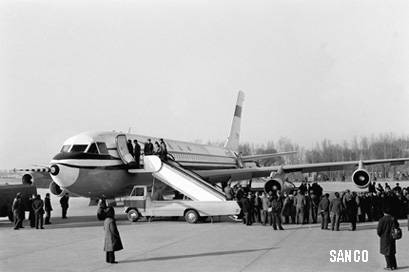 1985
SANCO predecesor expanded between 1984 and 1985, factory grow from 5,000 to more than 20,000 square meters. This growth is driven by increased demand for Hydraulic Bending Machine. During time period, SANCO predecesor design and manufacture Pipe End Forming Machine.


1987
SANCO predecesor design and manufacture the CNC Hydraulic and Electric Pipe Bending Machine accroding to Italian Bender drawings. And SANCO predecesor design the controlling system. And manufacture Cutting Machine, Chamfering Machine, Grinding Machine and Polishing Machine.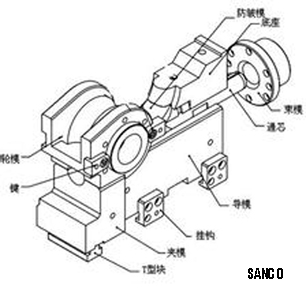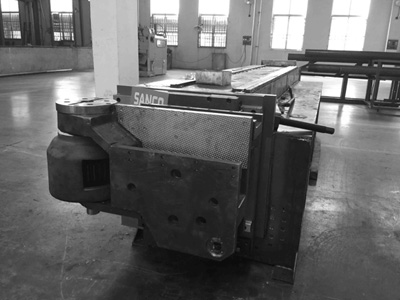 1989

With Taiwan bender company manufacture Pipe Bending Machine and Cutting Machine in Zhangjiagang City of China.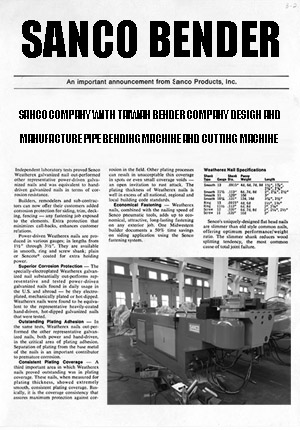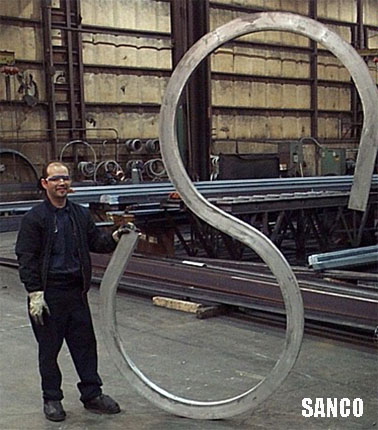 1991

SANCO imported 4 CNC Machining Center, 6 Lathe Machines, 5 Milling Machines, 6 Drilling Machines, 5 Grinding Machines and so on.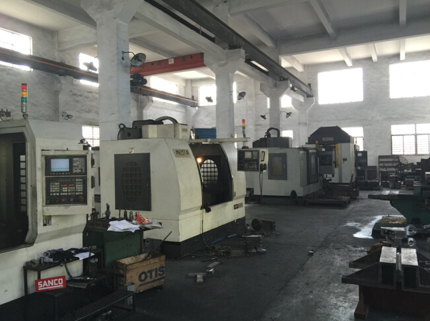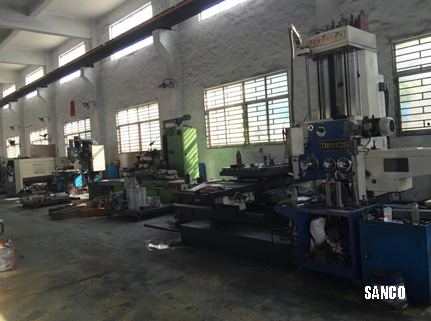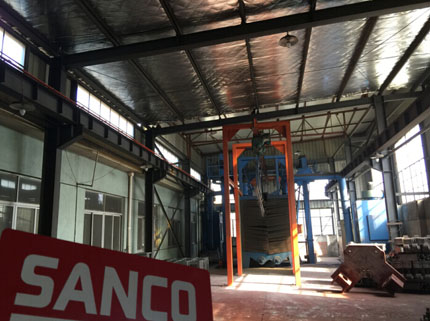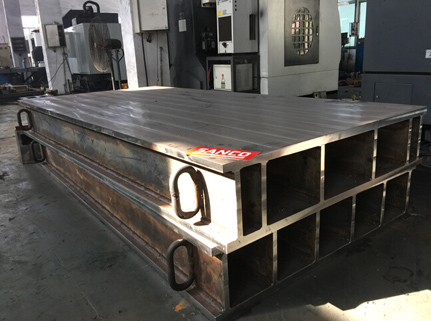 1995

SANCO make tight bending radius, for example 1D and 0.9D bending radius.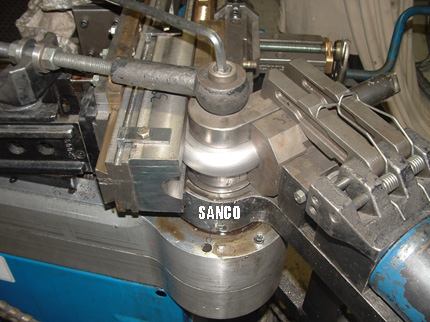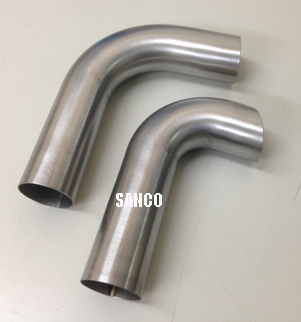 1997

SANCO make the Pushing Bending Machine, multi-stacks CNC Pipe Bending Machine with Industry PC controller.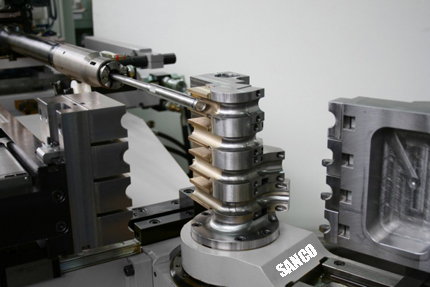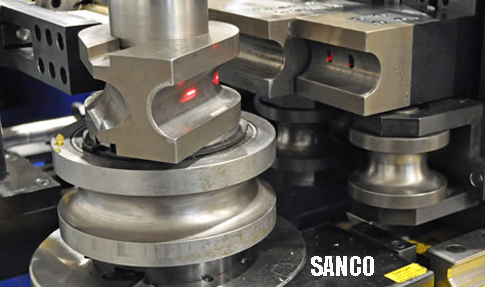 2005

SANCO manufactured many Bending Machines, Cutting Machines, Forming Machines for automobile industry, for example HONDA car.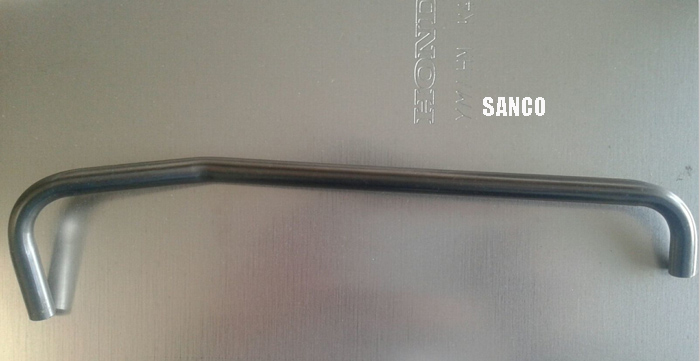 2012

As leader of drafting "Chinese Standard of CNC Pipe Bending Machine" (GB / T28763-2012), and also is the leader of "Chinese Standard of Pipe Bending Machine Safety" (GB28760-2012).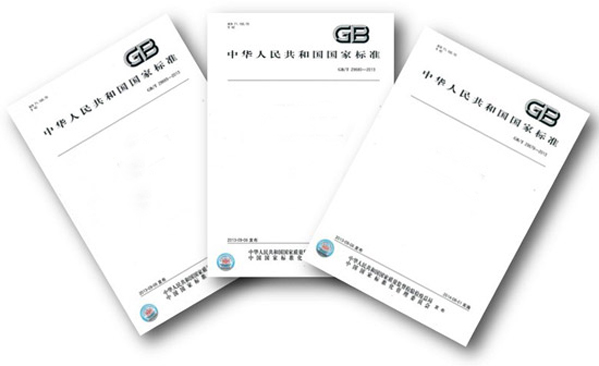 2016

SANCO continues on into a bold new future...